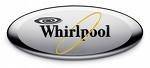 A leading manufacturer of clothes dryers
Polyester fibers and lint were melting and plugging the heat vents in their gas dryers. This led to over coated Dryer Vent heating and posed a major fire safety problem. There were also numerous warranty service calls to replace the vent.

Orion worked with the manufacturer to identify a coating that would resist the high temperature and the abrasion from tumbling jeans made with metal rivets. It was also necessary to provide a non-stick surface to which the fibers would not adhere. Once the coating was identified, Orion developed a cost-effective method to apply the coating and ship directly to their assembly line on a JIT (Just In Time) basis. Not only was Orion able to solve the warranty and safety problem, but we minimized their production costs as well.