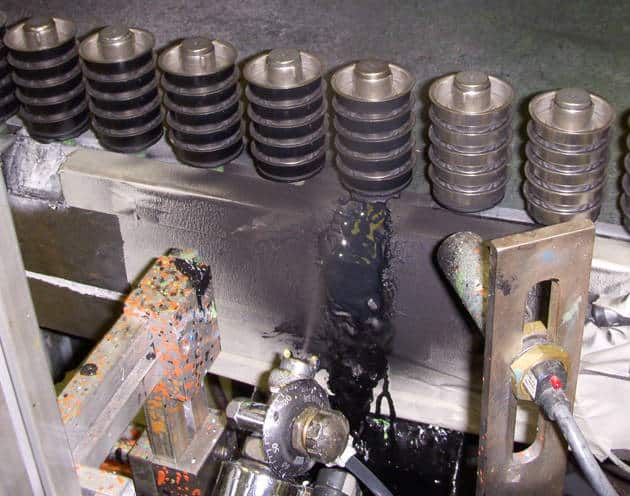 Orion Industries has small batch ovens for prototyping or short-run production order processing, flat belt conveyor ovens for high-volume production processing, and overhead conveyor lines that can process a multitude of different parts in short-run or high-volume production. Our flexible cell operations include medium to large batch ovens up to 6 ft. x 6 ft. x 10 feet long. More automation capacity includes eleven medium to heavy-duty, chain-on-edge production lines with ovens. All of our ovens are built to process coatings at temperatures up to 850ºF.
Our pretreatment lines include automatic and manual grit blasting operations along with large tumble grit blasting machines and medium tumble blasters and wheel abraders. Phosphating and anodizing services are available from ISO certified suppliers located minutes from Orion. Our flexible cell equipment inventory includes numerous automatic and semi-automatic coating application machines to apply accurately controlled coatings.
Orion staff builds the most precise and efficient robotic equipment to apply coatings in-house, ensuring you receive high-quality and cost-effective application in production. Orion is proud to house a well-equipped and diverse functional coating production facility.