PTFE Coated Wire FluoroWire®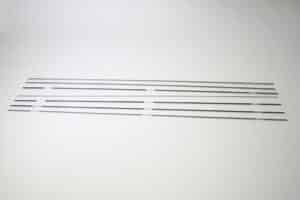 Wound guide wire, made of corrosion resistant stainless steel and Nitinol have naturally high friction. FluoroWire® coatings are bonded to finished devices or continuous reel-to-reel lengths of wire and small diameter tubing. FluoroWire® greatly reduces intravascular friction in devices such as catheters, stents, etc.
Surface Solutions Group is a leader in applying PTFE on medical wire, with both non-acid and non-PFOA formulations, in a number of colors. We coat wire in discreet lengths for medical devices and also mandrels. We also coat guidewires in all stages of assembly, from the outer guidewire alone, without the taper mandrel and safety wire to a complete guide wire with the internal wires welded in place.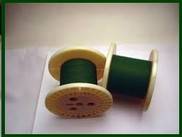 Any type of wire can be given a low-friction surface. PFOA-free formulations  are available!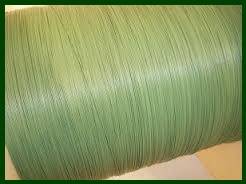 Key Features of FluoroWire®
1. Uniform coverage of your wires
2. Low-friction and non-stick coating properties
3. FDA compliant
4. There are a variety of color options for you to choose from when it  comes to coating your wire
5. Continuous (reel-to-reel) and cut-to wire can be coated
6. Smooth surface once the wire is coated
7. Excellent adhesion to your wire
Click here to access a FluoroWire® tech sheet:    FluoroWire® Tech Sheet